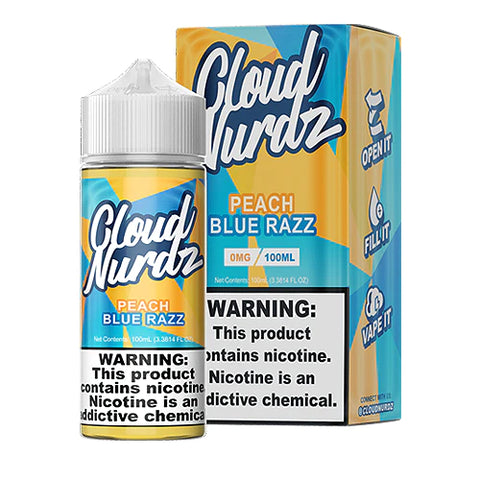 Cloud Nurdz Peach Blue Raspberry
Blueberries & raspberries and peach rings mixed together into one masterpiece. This is just Cloud Nurdz's way of doing things with creating a perfect blend for an all-day vape. 
The inhale has a sweet blueberry taste and tartness from the raspberry that will cause your mouth to drool like a waterfall. Upon exhaling is when the mix of ripe peach and gummy ring candy comes into play and complements the sweet fruity inhale perfectly.
---
We Also Recommend